At Bank of Mauston, we realize that at different stages of life, our customers have different financial needs. We offer a variety of checking accounts and products, giving you options that best fit your life.
All personal checking accounts at the Bank of Mauston feature these benefits:
FREE eStatements
FREE mobile banking
FREE online banking
FREE BillPay
FREE Mobile Deposit
Unlimited check writing
Minimum opening deposit of

$50
Compare our accounts using the comparison chart below. For more information on any of these accounts, or for help deciding which of these accounts best fit your financial needs, contact a customer service representative at any of our locations today.
Switch from another institution. It's quick and easy with our Switch Kit. If you would like more information, and would like to open an account in person, just stop by one of our convenient locations.
Interest Earning
eStatements
Mobile/Online/Bill Pay
Debit Card
Personal Money Orders
Monthly Fee
Secure Checking
Free
No Annual Fee
No Fee
$5 with eStatement
$6 with Paper Statements
Secure Gold
Free
No Annual Fee
No Fee
$3 with eStatement
$4 with Paper Statement
NOW
Free
$12/yr
$3/money order
$10 if balance falls below $1,000
eAccount
n/a
Free
$12/yr
$3/money order
$0 with eStatement
$3 with Paper Statement
SECURE CHECKING
Be safer. Spend smarter. It's simple!
Secure Checking makes it simple to keep your family finances safer and take advantage of smart discounts on financial services and everyday purchases. Even better, all of these security and savings benefits are included in your account for a low monthly membership fee.
Keep yourself and your family safe from fraud and loss. Identity theft is on the rise, but you can rest easy knowing that you and your family are protected by our comprehensive IDPROTECT® service, which includes:
IDPROTECT® – identity theft monitoring and resolution service for you, your joint account owners, and eligible family members1
Up to $10,000 Identity Theft Expense Reimbursement Coverage2– to cover expenses associated with restoring your identity.
Need to file a claim? Call 1-866-210-0361
Fully Managed Identity Theft Resolution Services – access to a dedicated fraud specialist assigned to manage your case who will work with you until your identity is restored.
Identity Theft Recovery Case Plan – to inform you of the recovery process.
Credit File Monitoring3– daily credit file monitoring and automated alerts of key changes to your Experian, Equifax and TransUnion credit reports. (Registration/activation required)
Identity Monitoring – Monitoring of more than 1,000 databases and public records to identify suspicious activity, including credit header information, phone records, United States Postal Service records, and more. A risk rating is generated with each monthly scan and if your scan reflects a high-risk score, you will be notified. (Registration/activation required)
Credit Report and Score4 – access to triple bureau credit report and single bureau credit score. (Registration/activation required)
Debit and Credit Card Registration – Register your credit, debit and ATM cards and have peace of mind knowing you can call one toll- free number to cancel and request replacement cards should your cards become lost or stolen (Registration/activation required)
Online Identity Theft News Center and valuable phone and web resources (Registration/activation required)
Up to $10,000 of 24-hour Accidental Death & Dismemberment Insurance2,5 – Receive up to $10,000 of 24-hour Accidental Death & Dismemberment Insurance. (Coverage divides equally on joint accounts and reduces by 50% at age 70.) Need to file a claim? Call 1-866-210-0361
Cellular Telephone Protection2 – Receive up to $300 of replacement or repair costs if your cell phone is stolen or damaged, in the U.S. and abroad. (Cellular telephone bill must be paid through this account. Need to file a claim? Call 1-866-210-0361
Travel and Leisure Discount Membership – Money-saving discounts from thousands of local and national businesses. Members can redeem and print coupons online or access discounts from their mobile device. Digital access makes saving super easy and convenient, giving instant savings anywhere, anytime. (Registration/activation required)
Health Discount Savings – Enjoy savings on vision, prescriptions and dental services. This is NOT insurance. (Registration/activation required)
No fee debit card
Local merchant discounts
No fee personal money orders
Interest paid from day one
Free Internet banking, bill pay, and mobile banking
No minimum balance requirement
Receive all of these benefits for a low membership fee of just $6.00 per month. If you elect to take eStatements for the account, then the monthly membership fee will be just $5.00.
Disclosures:
1 Benefits are available to personal checking account owner(s), their joint account owners and their eligible family members subject to the terms and conditions for the applicable Benefits. Some Benefits require authentication, registration and/or activation. Benefits are not available to a "signer" on the account who is not an account owner or to businesses, clubs, trusts, organizations and/or churches and their members, or schools and their employees/students. Family includes: Spouse, persons qualifying as domestic partner, and children under 25 years of age and parent(s) of the account holder who are residents of the same household.
2 Special Program Notes: The descriptions herein are summaries only and do not include all terms, conditions and exclusions of the Benefits described. Please refer to the actual Guide to Benefit and/or insurance documents for complete details of coverage and exclusions. Coverage is offered through the company named in the Guide to Benefit or on the certificate of insurance..
3Credit file monitoring may take several days to begin following activation.
4Credit Score is a VantageScore 3.0 based on single credit bureau data. Third parties may use a different VantageScore or a different type of credit score to assess your creditworthiness.
5 If you wish to name a beneficiary, please complete a beneficiary form. If there is no designated beneficiary on file, benefits will be paid according to the Master Policy. As an eligible account holder with a participating financial institution, you and your joint account holders, and family members, if applicable, are enrolled as members of the Econocheck Association, of which your financial institution is a sponsor. Certain Benefits, including insurance coverage, take effect on the date you enrolled in your eligible account and will end the earliest of: (1) the first of the month after the month in which your eligible account fees, if applicable, were last paid, (2) termination of your eligible account, or (3) termination of the applicable policy. As a member, you may be entitled to be represented at the annual meeting of Econocheck Association. For questions regarding claims or your coverage, or for more information, you may contact us at www.securechecking.com or 866-210-0361.
Insurance Products are not insured by FDIC or any Federal Government Agency.
Not a deposit of or guaranteed by the bank or any bank affiliate.
Everyday banking benefits are yours with Secure Checking!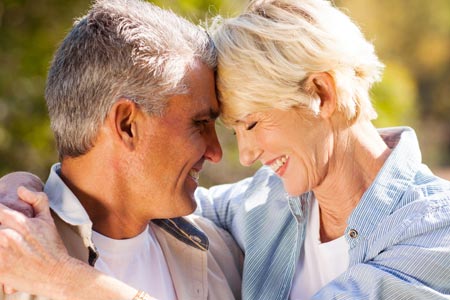 Secure Gold Checking
If you or your spouse are age 62 or better, contact a new accounts representative at any of The Bank of Mauston's 6 locations to receive these great benefits for a reduced monthly fee.
Open An Account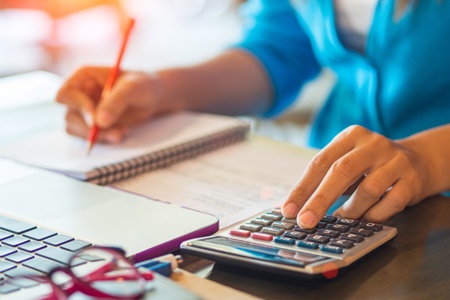 NOW Checking
The NOW account is designed for our customers who carry a larger balance.
There is a $10 monthly maintenance fee on this account. However, if you maintain a minimum balance of at least $1,000 the fee will be waived.
You will also have access to FREE eStatements, FREE mobile banking, FREE online banking, FREE BillPay, and Unlimited Check Writing, all while earning interest.
Open An Account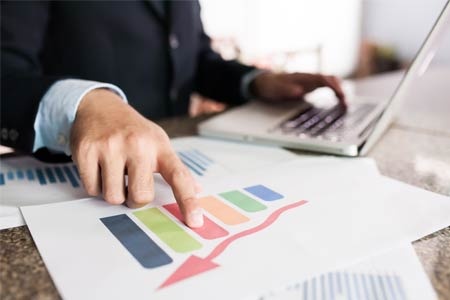 eAccount
This account is as simple as it gets. There is no minimum balance required, and you still have features such as FREE BillPay, FREE online and mobile banking, FREE eStatements, and Unlimited Check Writing available to you.
To avoid the $3 monthly service fee, all you need to do is select e-statement for this account.
Open An Account